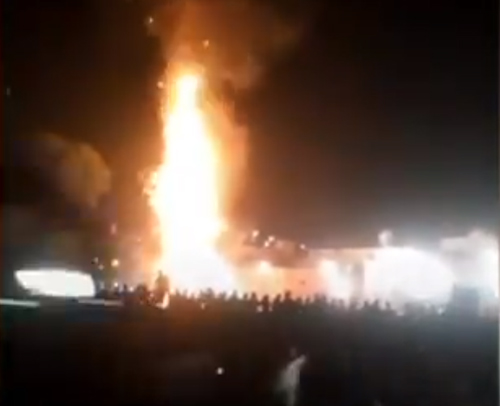 At least 50 people were killed and many others were injured after a speeding commuter train ran over a crowd of people watching the burning of Ravana's effigy on the occasion of Dusshera on Friday (October 19) in Punjab's Amritsar.
The injured were sent to the Amritsar Civil Hospital and Guru Nanak Dev Hospital for treatment. Punjab Chief Minister Amarinder Singh expressed shock over the tragic incident and said that the government will do everything possible to assist the injured. Singh has also directed the district administration to leave no stone unturned to ensure the best possible treatment for the victims. He also announced Rs. 5 lakh ex-gratia to kin of each deceased and free treatment to the injured.
Prime Minister Narendra Modi too expressed his grief about the incident and extended his condolences to the families who lost their loved ones. PM Modi also approved an ex-gratia payment of Rs 2 lakh for the families of those dead and a compensation of Rs 50,000 for the injured.
Meanwhile, the Chairman of railway board Ashwani Lohani who visited the accident site said that the Railways is not responsible for this accident as it happened in a manned level-crossing and since it's a main line, there's no speed restriction there.
--Deepak Kumar