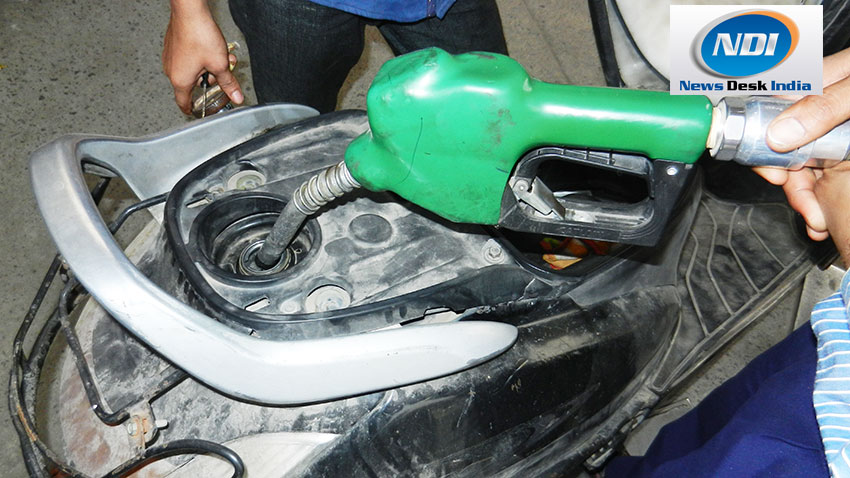 The prices of both petrol and diesel continued to be consecutive from past 24 day today. During this period the prices remained unchanged by Indian oil marketing companies. Recently with the rupee firming up against dollar rates, meltdowns in international oil rates continue to decrease the prices of both petrol and diesel.
Oil companies slashed the prices for transportation fuels again on this Sunday by 15 paisa. In Delhi, petrol price is now Rs 77.89, whereas diesel is available at Rs. 72.58 per litre. Meanwhile in other cities like Mumbai price meltdown to Rs 83.40 per litre and diesel prices were also reduced to Rs. 76.05 per litre.
The prices affected in other places like Chennai and Kolkata as well. Petrol rates in Kolkata are now Rs.79.81 and diesel is being went to Rs. 74.44 per litre. In Chennai petrol is available at Rs.80.90 and diesel is available at Rs.76.72 per litre.
The barrel cost is now returning at the from $100, out of which oil prices have been on the decline on supply increase during the period. However Indian oil marketing companies have remained the prices unchanged since October 16, 2018.
The global crude prices continued to slide on scale cause of supply increased. It may raise concern between the investor about fall in demand growth in oil industry. The prices fell by one percent on Friday, also crude stayed affected by price fall for the tenth consecutive day. According to reports by Reuters, this year is going to be marked as longest band of declines since 1984.
The rupee fall has lost value about 12.5% against the dollar this year. Which is said to be now below Rs 73 from Rs 74 plus rates. During the middle August this year the prices of both petrol and diesel were on ranking on high prices.
The eighty percent supply of crude is imported which continued to turn down the rupee value. Ever since the market trend has overturned on both accounts, there been a consistent drop in fuel prices in India.