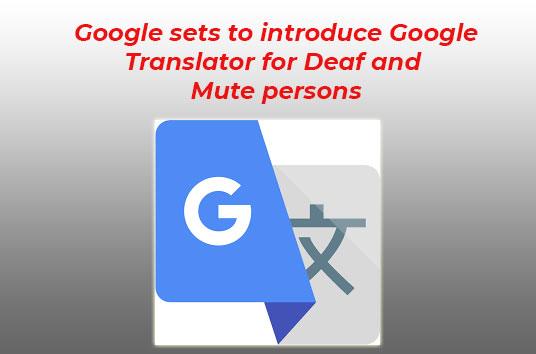 Google Inc. in its latest innovation is going to launch its translator tool for Deaf and Mute persons in the next year, as it said to a prestigious news agency. Going ahead to one step, using an artificial intelligence technology, google in 2019 will launch translator tool "Gnosys" for deaf and mute person.
This Artifical Intelligence (AI) app has been developed by a Neatherland based start-up company Evalk.
"We are developing a software, which allows Deaf people and any other speaker of sign language to be heard, by translating sign language to English. It involves building video recognition technology, based on recurrent convolutional neural networks for translating video (sign language speaker) into text. And then text will be processed by text to speech module into audio message. The final product will be in form of an app, will use phone camera," stated Evalk in its facebook page.
Google will use this AI to remove the hurdle for deaf and mute persons and normal persons.
This app can be used on multiple devices such as smartphones, tablets, laptops, or PCs and it can be translated in real time using superior AI technologies and neural networks, said Roman Wyhowski Founder & CEO Evalk.
However, It will not be a free tool for use and it will be accessible at a reasonable price, he added.