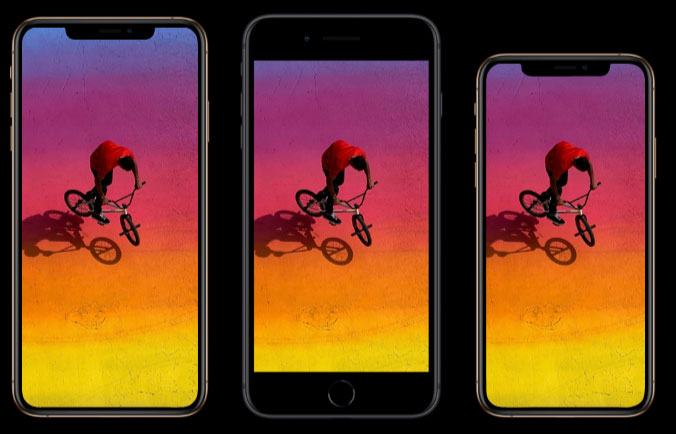 Apple is pulling its stock to upgrade its selfie camera to 12MP in 2019 iPhone. Due to meet the market competitions Apple is coming up with more powerful camera. Other mobile phone manufacturing companies like Google, Samsung, and Huawei are already offering powerful cameras in their smartphones. To compete with high resolutions cameras offered by other companies Apple decided to upgrade camera in the latest 2019 iPhone models.
According to the Ming Chi Kuo, Apple will get higher resolution selfie camera with their upcoming iPhones. These days camera quality is considered to be a very powerful features. Many companies are coming up with more than one read cameras setup. To be competition in the market Apple must upgrade its iPhone camera specifications.
According to the reports Apple is going to upgrade read cameras as well in all the upcoming iPhone models.
Currently in the latest upgrade Batch Company will upgrade iPhone selfie camera with the camera of 12MP. This is good news for iPhone lovers as they will get powerful camera with their latest iPhone models.
According to Kuo, iPhone Xs Max, iPhone Xs, and iPhone Xr will come with the upgraded powerful cameras.
The new cameras will come with the improved optics which will allow better selfie images even in dim light. The quality of iPhone images has been most exciting with every model.
According to Kuo the successors to the premium iPhone Xs and iPhone Xs Max models will come with h 5.8-inch and 6.5-inch screen size with OLED displays. These iPhone models will feature triple rear camera setup. The new triple camera setup will help users in taking stunning photos and videos from their latest iPhone.
It is said that the latest iPhone model will come with a 12MP telephoto lens, 12MP wide-angle lens, and another 12MP super-wide-angle lens. These lenses will be supplied by Sony.
It is also expected that the successor to iPhone Xr will come with a dual camera setup.
It is said that the Apple is going to hide the camera design flaw with "black lens-coating technology".
According to the various separate leaks the upcoming premium iPhones (iPhone 11, iPhone 11 Max) will sport a square-ish. These iPhohe will have bumpy triple camera setup on the top-left corner.
It is expected that these will come with the support for wireless charging case. Some rumors also suggest that the iPhone 11 would offer reverse wireless charging.