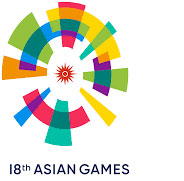 Indian sports is a field of heroic stories where several individuals get over their most ridiculous past, inadequate infrastructure issues and achieve something extraordinary. Swapna Barman is perhaps the best example on this date of such a sports hero, who motivates million dreamers to nurture their goals and work tirelessly towards getting at them. The heptathlete went on to bag the Gold Medal late Wednesday, in a combined seven track and field events spread over two days,logging 6026 points in aggregate at Asian Games 2018, Jakarta. The athlete did extremely well despite pain that arose due to teeth infection and played with a tape on her right cheek.
Before Barman, Soma Biswas from West Bengal and JJ Sobha of Karnataka had finished second-third at the Busan Asian Games and Doha Asian Games (2006) respectively. Pramila Aiyappa, another athlete from Karnataka, returned with a Bronze in the same category at the Guangzhou edition (2010) of the games.
Talking about her incredible achievement the winner, born with extra toe on each foot, said that the Gold was extra special for her since it was won on the National Sports Day. She spoke about the excruciating pain and discomfort that she went through all the while due to the use of normal shoes. Swapna also recovered from a knee injury before the event. She wished that she could be provided with customised shoes, since spikes and even warm-up shoes hurt her.
However, she never felt like removing her extra digits and the width of her feet must be blamed for the problem. About the acute teeth problem, the Gold grabber mentioned that it was because of consuming too many chocolates and the ache emerged two days before the event, but she could not let go off her hard work and strengthened herself enough.
The coach of the Heptathlon queen Subhash Sarkar and Manager Sharba Tasneem tried their best getting customised shoes for her from local manufacturers, as well as, leading brands, but things did not work out.
In the two days, 21 year old Barman finished second in shot put (707 points) and long Jump (865 points); won the High Jump (1003 points) and Javelin throw (872 points). She gave her weakest performance gaining the fifth spot in 100 m (981 points) and seventh in 200 m (790 points). Inspite of standing fourth best in last event of 800 m, she took a lead of 64 points from the China's Qingling Wang and thus stood first.
Although this is the maiden gold for her in Asian Games, Swapna was adjudged first at the Asian Athletics Championship, Bhubaneshwar in June 2017. She had finished fifth in her debut at Asian Games at Incheon in 2014.
Swapna hails from a humble background and belonged to Rajbbongshi tribe of Ghospara village, on the outskirts of Jalpaiguri, North Bengal. Her mother worked as a help and plucked tea leaves, while her father worked as a rickshaw van puller till he suffered a stroke and got bedridden seven years ago. Her family feels on the top of the world after watching Swapna's historic feat on television and could not have asked for more.
It is the passion and grit of the young sportswoman that kept her going although ankle and back problems along with poor family conditions plagued most of her career, apart from the ill-fitting shoes issue. Heptathlon is considered to be the most arduous of all athletic events and acing in the game combating all the personal woes, on and off the track, is something that makes Swapna Barman, a sort of a wonder woman.
--Deepak Kumar