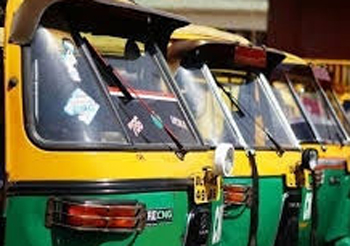 Auto and Taxi union called a one-day strike in Delhi today. The Union has announced a closure in the national capital Delhi. During this strike, passengers may have to face some huge problems related to traveling. In fact, the reason for this strike is to oppose the policies of the Delhi Government. One more thing important about today, that Delhi's petrol pumps owner have decided to shut down 400 petrol pumps in the NCR region for 24 hours as AAP govt decides to not apply a reduction of VAT in the state. This strike is also being followed in opposition to the Delhi Police's Transport Policies. Petrol pump owners have called off this while saying that the Delhi government does not want to reduce the VAT.
Auto Taxi Strike In Delhi
Cab aggregators say that due to incorrect transport policies of Delhi Government, auto and taxi drivers are losing their jobs. They say that the government is not listening to our demands, therefore the Joint Struggling Committee has decided to hold a rally in the National capital region for one day. Due to low fares and poor transport policies of the government, the drivers' jobs are being terminated by the cab aggregators.
Inderjit Singh, chairman of the All India Tour and Transport Association and Joint Forum coordinator, said that this flag is being blocked against government policies on Monday. He further said that the struggle committee has offered to meet the government but no reply has been received by Govt's side so far. Indrajit Singh indicated that if the government agrees to the meeting and there comes out a matter in the interest of the drivers, then the strike can be ended.
Thousands of members associated with the association will participate in this strike and will perform peacefully on the streets of Delhi on Monday.