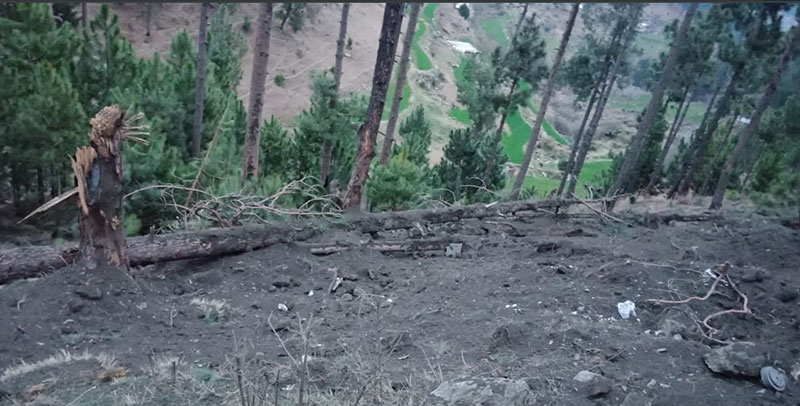 Indian Air force bombed terrorist training camp in Balakot, PoK early morning on Tuesday killing over militants. Balakot terror camp is biggest terror camps of Jais-e-Mohammed terror group in Pakistan Occupied Kashmir. According to the government sources this is non-military, pre-emptive air strike to destroy terror factories running Pakistan Occupied Kashmir.
Vijary Gokhale, foreign seceractory, briefed to the media and sait that JeM terrorist group was attempting for suicide terror attacks in various parts of the country and fidayeen jihadis were getting trained.
This attack is begin termed as Surgical Strike 2 which is carried out just within 10 days of terror attack on the CRPF convoy in Jammu and Kashmir. Terror attack in Pulwama on February 14, on CRPF convoy in J&K martyred 40 paramilitary personnel.
Foreign secretary further said that at this stage it became absolutely necessary to attack and destroy these terror camps.
This terror camp was headed by the brother-in-law of JeM chief Maulana Masood Azhar - Maulana Yosuf Azhar alias Ustad Ghouri. It reported that Maulana Masood Azhar was also killed in air strike by Indian Air Force.
According to the officials this terror camp was selected t avoid civilian casualties.
According to the sources hundreds of terrorists and their trainers were using this five-star like facility in Pakistan-occupied-Kashmir. These terrorists were shifted from various parts of Pakistan to this safe place. The Balakot terror camp was biggest terrorists training centre in PoK and over 350 terrorist were killed in the air strike by Indian forces.
India well planned this air strike and closed the biggest terror camp for strike, in early hours of Tuesday terrorists were sleeping and Pakistani defence establishment never expected such strike.
Balakot is around 80km from the LOC and its near Abbotabad where American forces killed al-Qaida leader Osama bin Laden.