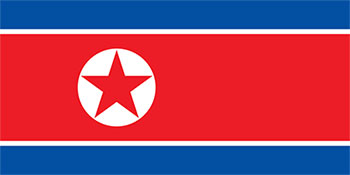 North Korea has warned that if the United States does not remove economic sanctions against them, then they will think again on their policy of reinforcing nuclear weapons. On Friday evening foreign Ministry brought this statement to stop the use of sanctions and stop nuclear program on North Korea. The ministry says that if the US does not change its stand, then North Korea can make its 'Pyongjin' policy again effective to strengthen the nuclear program and economic development. North Korea has almost threatened to end the ongoing talks with America regarding its nuclear programs.
In a statement released by North Korean Foreign ministry under the name of Institute for American studied, said "improvement of relations and sanctions is incompatible." "The U.S. thinks that its oft-repeated 'sanctions and pressure' leads to 'denuclearization.'
The United States Secretary, Mike Pompeo mentioned in an interview to media that he is looking forward to talking officially to the North Korean Kim Yong Chol. Although Pompeo didn't mention any fixed date and time regarding the meetings yet. A few months ago, the ruler of North Korea agreed to complete disarmament with the US President Donald Trump. Both parties looked happy and confident about their formal decision regarding mutual agreements. American President Donald Trump and North Korean ruler Kim Jong had interacted with each other for 50 minutes. In this meeting, better results were achieved than expected, and the two countries signed a comprehensive document. After the historic visit of US President Donald Trump and North Korean President Kim Jong, many agreements were signed between the two countries in Singapore.
Kim Jong addressed this meeting as a historic day and said that we will forget the past and go ahead. We are glad that we crossed the barriers. Now the world will see a big change. At the same time, US President Trump called this meeting better than expected. He said that we will solve a big problem together. There was a discussion on nuclear disarmament between us. Trump hopes that the relationship between America and North Korea will be better. Trump stated that today I came to know that Kim is a very talented person.