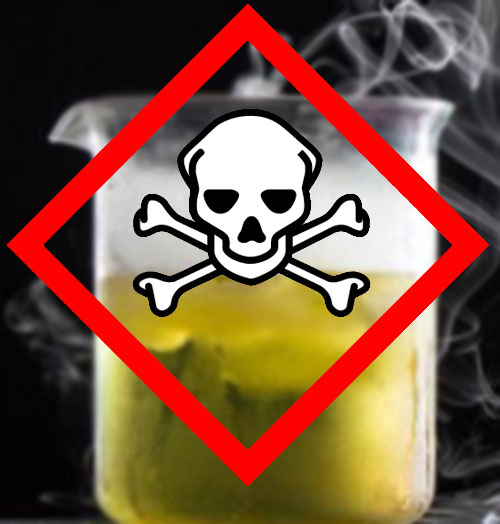 Human being is living in difficult times. On one hand it has access to so many hi-tech inventions, including gadgets and other amenities, to make life simpler. On the other hand, they are surrounded with side effects of all these advancements that not only manifest itself in environmental degradation and kind of air we breathe, but also in quality of food produced and the sedentary lifestyle of people. Combine it with large spread unawareness and the eventually the great harm on lives is done.
It is important to understand what we consume and whether it is good for us and if not, what are the options to avert the unwanted effects. There is a need to understand the pollutants and poisonous elements that can be perilous to health in order to be safe from them.
A recent research in this respect was carried out by a team of analysts from the Raksha Shakti University along with researchers of Toxicology Research Laboratory, Education, Awareness and Research on Chemicals and Health (CEARCH). It dealt with the detailed study of 659 poisoning cases reported in and around Ahmedabad. It was found that 75% suicides and about 20% accident cases constituted the maximum cases of poisoning. Further, Pesticides were involved the most in maximum of such cases about 57.35%, followed by 21.24% of pharmaceuticals, 6.22% of industrial chemicals, 5% metals. Other contributors were Substance of abuse (3.94%), plant poisons (1.82%), household chemicals (1.36%), mixture of more than one agent (1.36%), herbicides (0.75%), animal poisons (0.45%), bacterial poisons (0.30%) and other poisons (0.15%). Gyanendra Singh, Aruna Dewan and Shweta Sharma were the members of the research team.
It was observed that 28% maximum poisoning cases occurred in the age group of 16 to 25 years, which was followed by occurrence of 20% cases in age group of 11 to 15 years. It was also perceived that age groups of 1to 5 years and more than 55 years experienced least number of cases, about 3%. In the report, it was stated that 274 out of 374 pesticide poisoning cases related to organo-phosphorus (OP) pesticides, of which 91 cases involved chlorpyrifos , while 63 others involved pesticide monocrotophos.
It was also revealed during the study that four cases belonged to the use of organo-chlorine pesticides like gamma-benzene hexachloride or endosulphan despite the pesticides being banned in India. The research also concluded that in 71 poisoning cases, sedative hypnotics were found and these were applicable as stupefying agent too. Stating about the mixed ingested poisons the research report talked about the combination of organophosphate pesticides with benzodiazepines, cannabis and alcohol.
The basic purpose of the research was to put across the message that medicinal toxins, vehicle exhausts, groundwater uranium, leachates from landfills or fumes produced by factories are major hazardous substances present in our surroundings. To get an idea of our exposure to these chemicals and mitigating the risks is an essentiality.
--Deepak Kumar