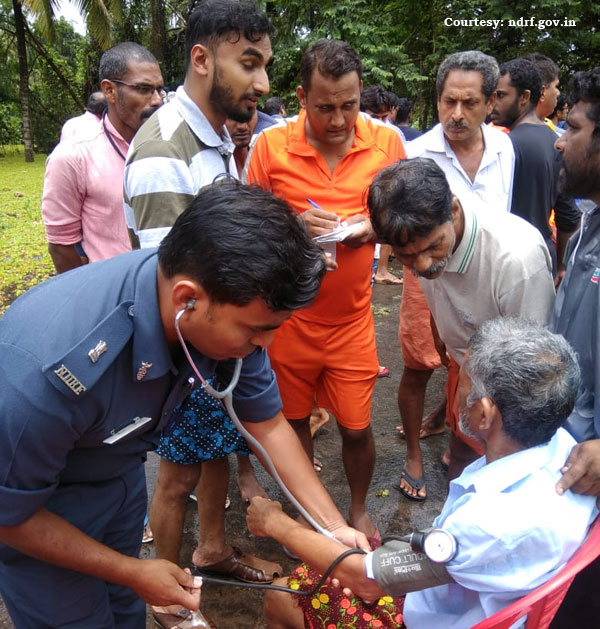 For the God's Own Country and its people, there seems no end of miseries. Just after the residents and the well-wishers breathed a sigh of relief after the receding of the destructive floods in the state Kerala, the aftermaths sneaked in. Among the diseases that the people of Kerala are vulnerable to, Leptospirosis is considered to be a major peril. As per reports, there are three deaths, including death of two relief workers, due to symptoms of Rat Fever. Further, around 464 people are hospitalised after the flood water subsided in the areas affected.
Leptospirosis, commonly known as Rat Fever, is a transmissible disease and cause of the disease is direct contact with the body fluid or urine of the infected animals. It may also spread through soil, food or water contaminated with their urine and is common in warm climatic regions. In death of proper medical intervention, the disease may lead to kidney or liver damage or even death.
As soon as the cases of suspected infectious diseases were reported by the State, the Union Health Ministry issued help and ordered deployment of medical teams to tackle the risky situation. The Health Department of Kerala has released advisory notices for the flood victims, as well as, the relief workers to seek medical attention and preventive measures for Leptospirosis and other deadly diseases arising.
Distribution of preventive medicines in government hospitals were undertaken by the health Department in Kozhikode. A campaign has been launched against the Rat Fever by K.K. Shailaja, the Health Minister of Kerala in the flood-affected areas of the State.
Among the deceased, Shyam Kumar, aged 33 years of Chingoli Village and local CPIM leader of Nadubhagam in Alappuzha district, S.V. Shibu had shown active involvement in relief operations, during which they got infected with Rat Fever. Another person was P.V. George of Kadanad Village in Kottayam district who suffered death due to the disease.
Some of the symptoms of the Leptospirosis are headache, high fever, muscle or joint pain, abdominal pain, bleeding, vomiting, red eyes, chills, fatigue, skin rash, even jaundice and diarrhoea. It may also happen that an infected person shows no symptom of the communicating disease. Generally the duration between coming in contact with contaminated source and infected person getting sick, is two days to four weeks. Abrupt fever accompanied with other symptoms is the beginning of illness. Recovery may take several months if treatment is delayed. If the second phase occurs or if the person gets sick gain after recovery, it may cause failure of liver or kidney or meningitis.
The Health Departments in Kerala has taken cognizance on the ensuing health problems and taking required steps to prevent the wrath of the diseases that is adding to the trauma of the flood victims and even the rescuers.