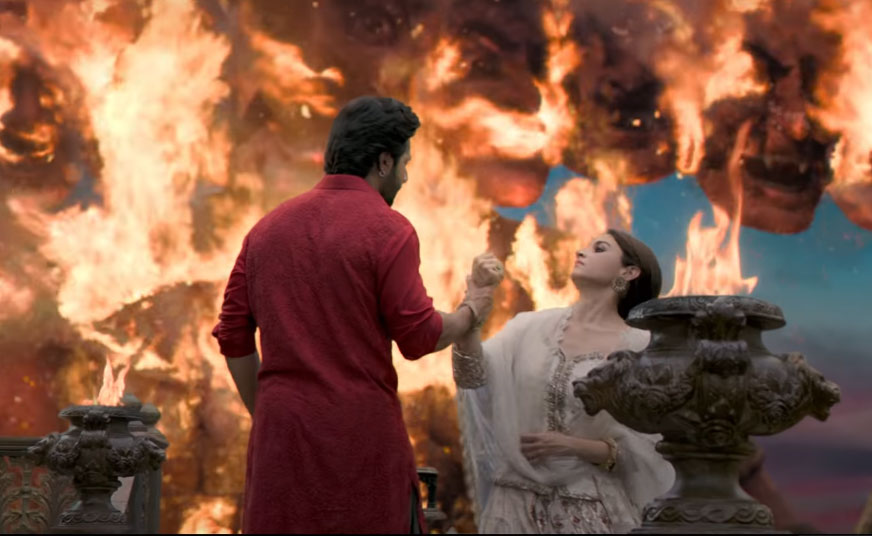 Kalank movie day 7 collections: Kalank day 7 collection dips and earn only Rs. 3.25 on day six and in 7 days it just collected Rs. 72.78 core.
The collection of Kalank movie further dips on Monday and just collected Rs. 3.50 on Monday. So, the popularity of this movie is going down and not able to earn much in the boxoffice.
Varun Dhawan and Alia Bhatt starrer Hindi movie Kalank box office collection reaches Rs. 72.78 crore in 7 days. This movie was released this Wednesday, which on its first day earned Rs. 21.60 crore. Kalank movie becomes highest opener for Varun Dhawan and Alia Bhatt together as well as their individual careers.
The recent per day collection for this movie decreased substantially as compared to the first day collection. Till day 5 Kalank was able to collect only Rs. 66.03 core, which is very less if we compare it with the first day collection.
On the first day Kalank movie collected Rs. 21.60 core, second day collection was Rs. 11.5 core and on third day it collected Rs. 10.5. The total collection of Kalank movie comes to 66.03 core in 5 days. It is unlikely to reach Rs. 100 core mark in one week. But the actual figure will be available by end of this week.
First day collection of Kalank movie was Rs. 21.60 core which is a good amount, but on second day its collection dropped almost 50% and only collected Rs. 10.5 core. The third day collection improved a little bit and collected Rs. 11.5. This movie was released on this Wednesday on Mahavir Jayanti.
The Kalnak movie has received harsh reviews from audiences and critics. Taran Adarsh called Hindi movie Kalank 'disappointing'.
The performance of Kalank movie was better in the metros including Mumbai, Delhi and Mysore regions. But the performance of this movie was not so well in the Hindi belt, including East Punjab.
Release on this Wednesday, which also starring Madhuri Dixit, Sanjay Dutt, Aditya Roy Kapur, and Sonakshi Sinha; made fair opening with a collection of Rs. 21.6 crore. This film became higher opener of 2019's and also the biggest opening movie for Alia and Varun's career together.
The Hindi movie Kalank was directed by by Abhishek Varman of 2 States fame. The story of the movie is a love story set in 1940s. This movie brings Varun Dhawan, Alia Bhatt and Madhuri Dixit, Sanjay Dutt together in the Bollywood movie. Through this movie Sanjay Dutt and Madhuri Dixit have been featured together in a Hindi film after a gap of 22 years. Sanjay Dutt and Madhuri Dixit was last seen in a Mahaanta movie which was released in 1997.
Kalank Hindi movie box office collection broke on the first day with following records:
* Kalank Hindi movie becomes biggest box office opener of 2019.
* Kalank becomes Varun Dhawan's biggest box office opener till date.
* Kalank also becomes Alia Bhatt's biggest opener after overtaking Gully Boy.
* Kalank also becomes biggest day one box office collection for a Varun-Alia film.