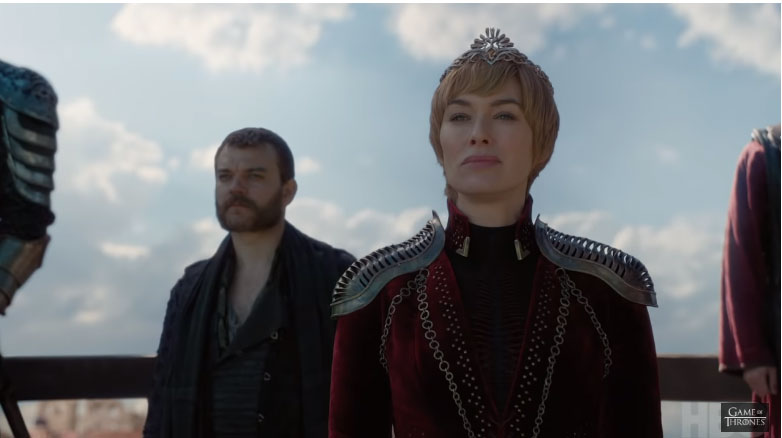 Game of Thrones, season eight: the show's last two episodes have been reportedly leaked, and it is viral in the social network Medias across the world. HBO's most exciting and awaiting show has become the topic of discussion among the fan community around the globe. David Benioff and D.B. Weiss, executive producers of Game of Thrones are still unaware about the leaking drama enacting beside them. Whereas the duo producers agreed with the official release of viral teasers and they didn't forget to give the applause for their creative marketing team for the production.
"We're very invested in the key art, and everything else HBO's brilliant marketing team does, because we know that image will be the face of the season going forward, probably for as long as anyone watches the show," Benioff and Weiss disclosed to an online media via email.
Game of Thrones, season eight, episodes 5 and 6 have been reportedly leaked and viral in the online media before the official release. The shows scheduled to air through Sky Atlantic and HBO on May 12 and 13 (Monday and Tuesday) respectively. Scenes and images from episode five went viral on Twitter few days before, express reported by quoting Sun.
It is assuming that one minute long preview may be the source for the creation of major content and heart touching climax for the GOT fans. Benioff and D.B. Weiss, executive producers of Game of Thrones also pointed out that the fans weaved the story from the thread of one minute spoiler and shared the detailed climax into the audience community. After watched an image or a scene the fans and audience community are depicting the entire climax and story is not a new thing, the guesses and speculations are regularly happening among the fans, the report says.
The Game of Thrones 'leaks' reported that while the show progresses, many deaths, twists-and-turns may happen among the leading characters. GOT leaks also discloses about the guy who supposedly finishes on the Iron Throne.
First viewer said: "If these leaks are true @HBO @GameOfThrones needs to film a new ending ASAP!!!!"
Another said: "I've seen the leaked episode five and six and it's the worst ending in TV history."
"If you thought this episode (The Last of the Starks) was disappointing if the leaks for episodes five and six prove true as well (which they probably will as they were spot on thus far), you haven't seen nothing yet." GOT third fan remarked.
But, the simple logic is still not yet confirmed that the speculations are correct or not, as the show will be screening on Sky Atlantic and HBO on May 12 and 13 (Monday and Tuesday) respectively. Till then the viewers and the fans have enough time to chew more and more on the most exciting and awaiting climax scenes.