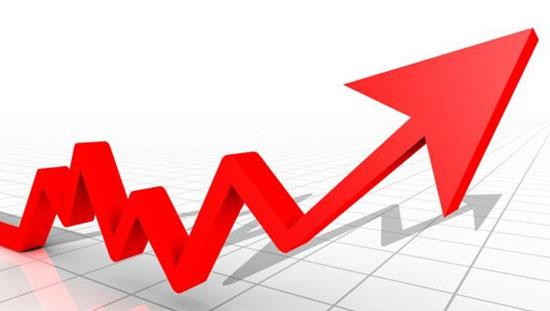 India's economy is growing at a strong rate of 8.2% in the quarter 1 of this year ending June. This is an impressive sign of the market, even though some suggests it to be cooling down by the end of this fiscal year.
For now, India has maintained its position as the fastest growing economy surpassing China's 6.7% in the same quarter. With the latest report, Indian economy probably has left behind the unsettling effects of demonetization and then the messy implementation of GST.
Finance Minister Arun Jaitley expressing his satisfaction gave credit to the reforms and fiscal prudence, while saying that the growth represents the potential of New India in an otherwise environment of global turmoil and the country is witnessing an expansion of the neo middle class.
Commenting on this highest growth rate in two years since Q1FY16, Economic Affairs Secretary S C Gargraises hope of exceeding estimates of 7.5 per cent for current fiscal.
As per government data, manufacturing, electricity, gas, water supply & other utility services, construction, public administration, defence and other services registered growth of over 7%.
However, the finance ministry will be more concerned and watchful for activities involving "agriculture, forestry and fishing" and "mining and quarrying" where the rates of growth are respectively 5.3% and 0.1%.Agriculture has been our critical sector and this time the performance has been little satisfactory though.
Agriculture growth is at 5.3% in comparison to the 3% in quarter last year.
Manufacturing is at 13.5% compared to 1.8% in Q1FY18.

GDP at current prices in Q1 of 2018-19 is estimated at Rs 44.33 lakh crore, as against Rs 38.97 lakh crore in Q1 of 2017-18, with a growth rate of 13.8%.
As per the latest economic data, private consumption is at pace, which is a good sign considering the economy is more depend onprivate consumption than exports. The recent growth is also to do with employment generation in construction and manufacturing sector and that should continue for the rest of the year.
Nevertheless, with such positive signs, government should have to keep an eye on the increasing oil price and the constant slip of the value of rupee. Sustaining this high growth rate will certainly be a challenge, considering less private investment and interruption in implementation of reforms.
--Staff Reporter