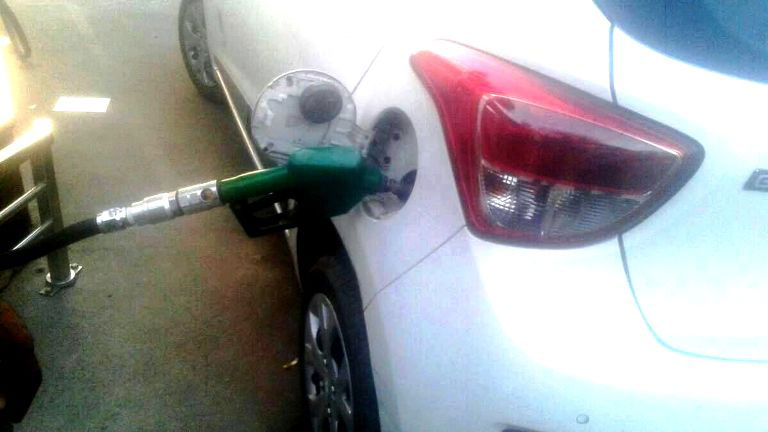 Petrol and Diesel price is rising from mid-August and fuel price is increased in India today, currently Petrol price is touching Rs. 90/litre mark which Diesel price is touching Rs 73.29/litre mark in Delhi.
Fuel price is seeing upward trend with almost daily increase in the price of the Petrol and Diesel. It crushed past all record and Petrol price touching a price of 92/Litre in Delhi today.
Fuel price is increasing day by day and today Petrol priced is increased 28 paise per litre; Diesel price is increased 19 paise per litre in Mumbai.
In Mumbai current Petrol price is touching 92/Litre which Diesel selling at Rs. 78.26/Litre. This price is highest ever in Mumbai as per the notification issued by Indian Oil Corporation (IOC).
In Delhi price Petrol price touched Rs. 82/litre mark; there is also increment in the Diesel price and it is costing Rs. 73.72/litre to general public at Petrol pump.
Kolkata also affected with the price hike and current price of Petrol is Rs. 83.76/litre while Diesel price is Rs. 75.57/litre after marginal increase in the price.
Last week on September 10; Congress, opposition parties and trade union called nationwide shutdown to protest again fuel price rise in the country. The nationwide shutdown was led by Congress party and several places protest was organized to protect against pricing rise. Congress is suggesting for cut in excise duty to control fuel price spike.
Bharatiya Janata Party (BJP) president Amit Shah is blaming international development and dipping rupees values against dollar for price increase. Bharatiya Janata Party (BJP) president Amit Shah said that Centre will soon come out with a solution for fuel price increase issue.
Today Rupees values against US dollar are around 72.10/per dollar. Indian currency is weakest in the history which fell nearly 11% against US dollar in last 1 year.
--Deepak Kumar