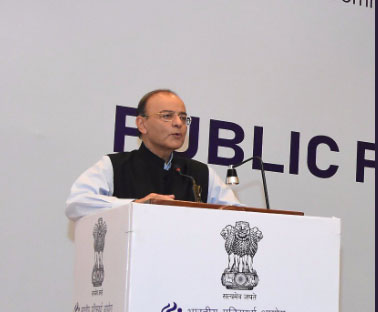 Not knowingly disclosing the list of non-defaulters, the Central Information Commission (CIC) has issued a show-cause notice to RBI governor Urjit Patel. At the same time, the CIC has asked the Prime Minister's Office, the Finance Ministry and the Reserve Bank of India (RBI) to publish the letter to the former RBI Governor Raghuram Rajan on the debt trap. So far, there is no response from the government side on this. But Secretary of the Ministry of Corporate Affairs, Injeeti Srinivas has said that there should be no leakage in publicizing the list of such bank defaulters.
Despite of the Supreme Court order, the angry Patel has asked to tell the information about the names of those who have not given the information of Rs 50 crores. Patel has also said that maximum penalty should be imposed on those who did not complain to him regarding the ongoing matter.
The secretary of the corporate cases said that there should be no leakage in publicizing the list of any bank defaulters. All the banks offer advance loans and loans based on deposits of common people. Therefore, this issue is completely linked to public interest directly.
However, Finance Minister Arun Jaitley clearly refused to speak on this issue and gave no statement over same during the Compression Commission of India conference in Delhi. Media was looking forward to Jaitley reaction over the matter but after hearing to the questions, he refused to utter anything.
Previously, the apex Court had upheld the decision of the then Information Commissioner Shailesh Gandhi in which he had deliberately asked the names of the non-defaulters to disclose the names. CIC mentioned that Patel had said in the CVC on September 20 that the purpose of the guidelines issued by the CVC on vigilance is to promote greater transparency, to promote the culture of honesty and integrity in public life, and to the overall organization in its jurisdiction Vigilance administration is to improve.