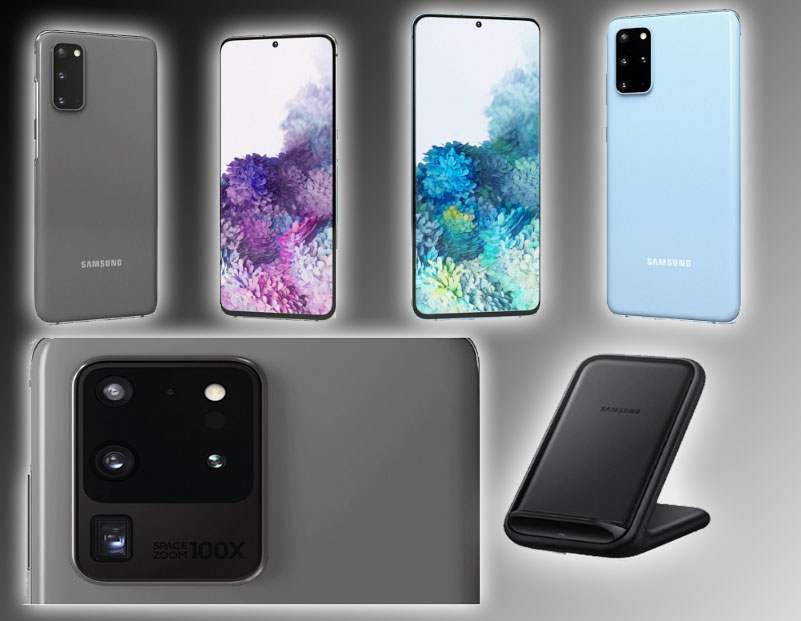 India witnessed the grand launch of Samsung Galaxy S20 series. The S20 series consists of Galaxy S20, Galaxy S20+ and Galaxy S20 Ultra. The brand new Galaxy Z Flip launched alongside the Galaxy S20 series. All three phones of the Galaxy S20 series and Galaxy Z Flip is available for pre registration on the official site of Samsung India. Customers need to provide their personal details in order to place an early order. There is no confirmation about the price range of the Galaxy S20 series, but a speculated figure can be determined keeping in mind the price range in the United States. The estimated price of Samsung Galaxy S20 phones can be around 71,000 and that of Galaxy Z Flip can be 98,000. Samsung has scheduled a global release for Galaxy S20 phones on 6th March, and the Galaxy Z Flip will available from February 14. The release date for Indian online market has not been confirmed yet.

All the S20 series phones will run on Android 10, offering a faster refresh rate than the previous models. The Dynamic AMOLED 2x Infinity-O display will guarantee a spectacular viewing experience. The Samsung GalaxyS20 and Galaxy S20+ has a 6.2 inch QHD+ panel and a 6.7 inch QHD+ panel respectively. The phones are rumored to have a Qualcomm Snapdragon 865 SoC or an Exynos 990 processor, though the Exynos 990 model is more likely to be launched in India. The Galaxy S20 has an exquisite triple camera lineup, including a 12 megapixel wide angle shooter, 12 megapixel ultra wide shooter and a 64 megapixel tertiary sensor with an impressive f/2.0 telephoto lens. The Galaxy S20+ model also has a DepthVision sensor along with the standard three camera setup. The Samsung Galaxy S20 Ultra has quite a magnificent camera lineup including a stunning 108 megapixel telephoto shooter with a f/1.8 lens, Phase Detection Autofocus, a 48 megapixel telephoto shooter with a f/3.5 lens, a 12 megapixel ultra wide shooter and a a DepthVision sensor.

On the other hand, the amazing Galaxy Z Flip provides a smooth operation on Android 10 with a 6.7 inch full HD Dynamic AMOLED panel. This Galaxy Z Flip model runs on a powerful Octa core SoC processor, along with a 256 GB storage capacity and 8 GB RAM. This phone comes with a dual camera lineup including a 12 megapixel wide angle lens and a 12 megapixel secondary sensor with an ultra wide lens. It also has a 10 megapixel front camera.

This new release by Samsung has stirred up a lot of speculation and expectation in the Indian mobile phone market. The Samsung Galaxy S20 series offers a host of exciting features and smartphone buyers will surely try to upgrade their old handsets or exchange them for a new one. The Samsung Galaxy S20 series and Galaxy Z Flip launch is expected to increase Samsung's market share and provide them a boost in this calendar year.