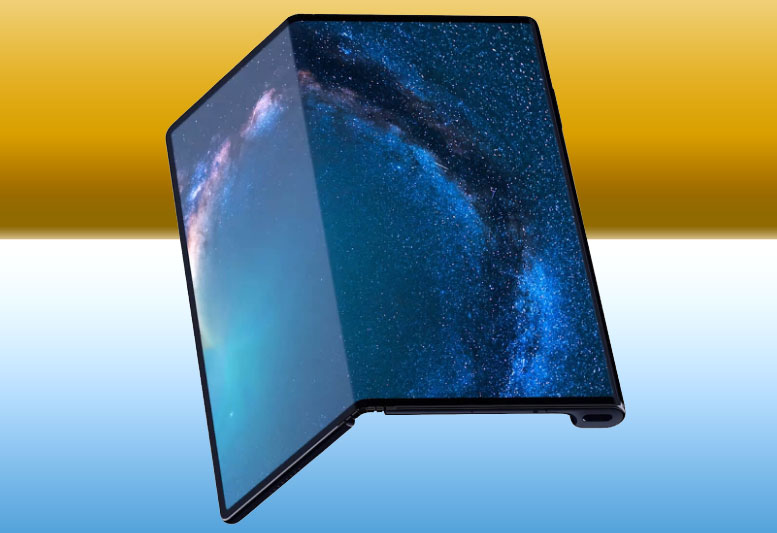 Huawei, the Chinese smart phone manufacturer postponed its shipment of Mate X its first installment in the series of foldable phones from June to September. As per the rumors said, the Chinese manufacturer could successfully launch Huawei Mate X in this year February. At the same time, the month witnessed the failure of the launching of Samsung's foldable phone - the Galaxy Fold along with Huawei Mate X. The company stated that "it was taking a cautious approach with the shipments."
The sources say that the device cleared various test and trials and acquired Chinese 3C certification mark under model number TAH-AN00. It is a process of product certification to ensure the customer protection. After manufacturing the mobile the company has to clear the product certification verification process and once it marked then only they can start the shipment.
After extensive tests, the device has passed the Chinese 3C certification mark, a mandatory product certification system with the aim of protecting consumer security, under model number TAH-AN00.
The sources also reveal that Huawei Mate X should be included with a new power adapter with a maximum capacity of 65W with a HW-200200CP1 charger. The unfolded size of the smart phone will be like 8-inches while the Galaxy Fold's display is 7.3-inches, it will be bigger in size when compared to the size of Galaxy Folding phone, which display is 7.3-inches, but the folded displays of both phones are 6.6-inches and 4.6-inches, respectively.
The company's official website also denotes that,"experience the future of mobile technology with the HUAWEI Mate X. The new folding design integrates a new era of communicative interaction. Keep it compact for daily smartphone tasks or unfold to reveal an exceptional experience in multitasking or entertainment."
The device will be powered by a 1.8GHz octa-core Huawei HiSilicon Kirin 980 processor along with 8GB RAM. The phone also installed with Android 9.0 and is powered by a 4,500mh battery which allows fast charging.
Another noticeable fact in HUAWEI phones are, it shows advertisement on lockscreen. This is the style and new policy of the HUAWEI; it shows advertisements on its phones. Many of Huawei phone users are reporting about the ads since few days, the reported list of Huawei phones are the P30 Pro, the P20, the P20 Lite, Honor 10, and Huawei P20 Pro.
The official website also pointed out that, "defining a new category of mobile devices by adopting flexible display. The soft screen can bend and stretch numerous times without compromise. This phone was prepared to be surprised by its innovation and groundbreaking performance. The HUAWEI Mate X is engineered to be impressively thin with the Falcon Wing design."