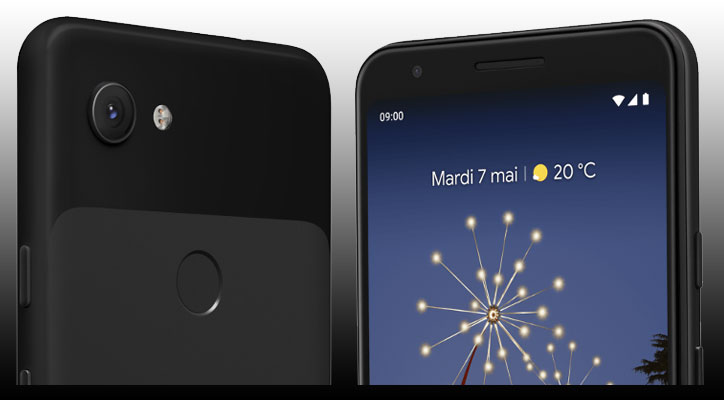 Ahead of May 7 launch Google Pixel 3A XL Smartphone specification reviled in a leak, according to the leak Google Pixel 3A XL is coming with 6.0 inches FHD+ screen. According to various sources the price in India will be around Rs. 44,999.
Google will be launching two new budget-friendly pixel devices - Pixel 3a and Pixel 3a XL on May 7, 2019. These phones will be launched in an event today on May 7, 2019. Ahead of its launch there was a picture floating on the internet which is claiming to be the photo of Google Pixel 3A XL. According to this leak image Google Pixel 3A XL will come in Full HD+ screen of 6.0 inches and 12.2MP rear camera.
Google Pixel 3A XL as per rumours:
6.0 inches FHD+ Display
USB-C, 18W with fast charging
12.2MP Read Camera
8MP AI Front Camera
QUALCOMM Snapdragon 710 processor
6GB RAM with 64GB Storage
According to the current leak, the Google Pixel 3a XL will come with a 6.0 inch screen with Full HD+ resolution. This smartphone is powerful phone which will run on Qualcomm 710 SoC. The Qualcomm 710 SoC is an Octa-Core CPU and Adreno 616 GPU. Earlier some leak suggested that the phone might come with Snapdragon 670. All the specification will be available to the public once this phone is released by company today.
According to the previous leaks Pixel 3a would launch in three colours:
White with orange accents on the power button
Purple with yellow power button accents, and
Complete Black variant
According to the preference people can choose any of these models once these devices are available for sale online/in stores.
Report also indicates that both the lite Pixel devices would have Google's Night Sight found on the Pixel 3 and Pixel 3 XL.
The camera will also come with powerful features such as Portrait Mode, Motion Auto Focus, accompanied by unlimited Google Photos storage.
It is also to mention that Google is expected to offer three years of software and security updates for the Pixel 3a and 3a XL.
The operating system expected to be used is Android Pie which will be installed out of the box in Pixel 3a and 3a XL devices.
The Pixel 3a and 3a XL will also have powerful battery with fast charging support. This device is also expected to have Call Screen, and Google's custom Titan M security chip.