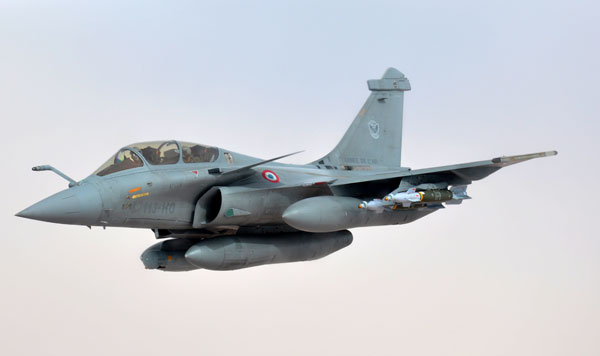 BHUBANESWAR: Odisha Pradesh Congress Committee (OPCC) president Niranjan Patnaik has alleged that the silence of Chief Minister Naveen Patnaik on BJP government's Rafale deal has confirmed the closeness of BJD and BJP.
The Congress party in Odisha has already started working on their strategy for the 2019 assembly as well as Lok Sabha elections. The party has been trying to reach out to people, highlighting the irregularities and inefficiency of BJD as well as BJP governments.
The grand old party takes a dig at the ruling BJD by saying that the entire country is questioning BJP on Rafale deal except Mr. Naveen Patnaik. What is the reason for this silence?
While BJD has always maintained that it is at equidistance both from Congress and BJP, thevote of BJD for NDA Candidate for the post of Deputy Chairperson of Rajya Sabha shows that Naveen Patnaik is weighing his options and most probably thinks to gain more by getting closer to BJP than Congress.
Considering the present status of Congress party both in Odisha and other states (although it might get some boost after the upcoming assembly elections in three states), BJD seems to get benefit by not going hard on BJP. This also has to do with the rampant corruption under the two-decade old BJD government and hence their fear of BJP taking advantage of those.
As far as governance is concerned, BJD is on the backfoot because of increasing unemployment, corruption, misrule,farmers' plight, no growth in industrial activities, etc.
Even though, BJD leaders in Odisha say otherwise by putting BJP as their main rival, tacit understanding between the two erstwhile alliance partners is clearly visible. This might be because of the widespread irregularities by the state government and at the same time new scams and corruption charges emerging under theBJP rule.
Prime Minister Modi-led BJP government, going by its promise, should have already acted by pressing on corruption cases like chit fund scam and mining scam.
There has been no action on the Rs. 60,000 crore mining scam, while CBI has already arrested few BJD leaders in the chit fund scam, but nothing has been done for the people who suffered because of the scam. People of Odisha have been betrayed in both these scams.
Nevertheless, ever since BJP came to power in 2014, we have seen BJD supporting the centre in almost every other key issue, be it demonetization, GST, no confidence motion by TDP or even staying away from any of the possible third or federal front.
Odisha Congress chief Niranjan Patnaik had also previously commented: "BJD supporting the NDA candidate for RajyaSabhaDeputyChairman election is not surprising at all, that's what allies are supposed to do. It's a deal to stop CBI from exposing the BJD's misdeeds."
So, here are some big questions:
How long the Rs. 500-crore Seashore chit fund scam investigation will go on?
Why Modi government is not pressing for investigations on the Rs. 60,000 crore mining scam in Odisha?
Why is Naveen Patnaik silent over Rs 70,000 crore bank frauds, alleged irregularities in Rafaledeal, depreciation of rupee andoil price rise under Modi government?
--Deepak Mohanty