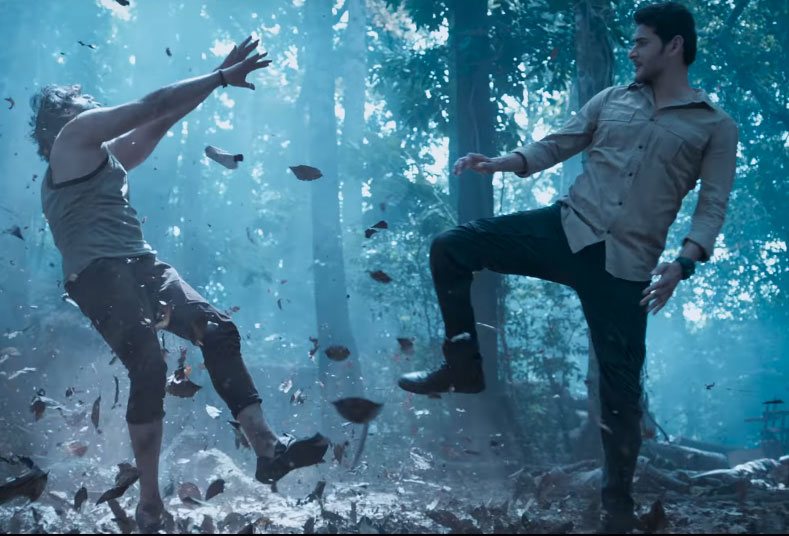 Mahesh Babu movie Sarileru Neekevvaru is doing pretty well in the cinema halls in India and overseas. The day 1 collection of Sarileru Neekevvaru movie roughly reaches Rupees 42.0 Crores. I short span of less than a year, Mahesh Babu returned back with this fantastic movie which is a mix of entertainment and nationalism.
Mahesh Babu's movie 'Sarileru Neekevvaru' released on January 11th, 2020 across the county. Movie is released in large number of theaters in both the Telugu states. This movie also got premiered at highlight. According the viewers this movie is entertaining but little less. There are mixed response about the movie.
This movie is released on January 11 in thousands of cinema halls across the globe. The fans of Sarileru Neekevvaru is giving positive reviews of the movie.


On day one movie collection reached roughly Rupees 42.0 crores and in coming days it is expected to grow well.
Sarileru Neekevvaru box office Collection:
Day 1: Rupees 42.0 Crores
In this movie the lead hero tells to terrorist 'tumne gaali diya, maine goli diya' in a scene where terrorist captured a child. The lead hero role was to save child from terrorist. This scene of the movie is also very entertaining.
The Mahesh Babu is doing well in Indian and well as at the US Box office. This movie has registered a half million at the US premieres collections. Moreover the collection of this movie is increasing and expected to do very well in coming days. The US premiere joined the top 15 highest-grossing films, the movie is expected to record 750 to 800K from premieres.
In this movie the lead actor is enjoying the outing, which makes this movie entertaining with masala and comedy. This movie is also depicting the nationalism. This movie is depicting fervour of nationalism in all seriousness, which makes movie entertaining.
This movie is written and directed by Anil Ravipudi. The Sarileru Neekevvaru is Telugu-language action film. The senior actress Vijay Shanthi marked his comeback with this powerful movie. The casts Prakash Raj, Rajendra Prasad, Rao Ramesh, Vennela Kishore, Subbaraju, Sangeeta, etc played crucial roles in this film.
Mahesh Babu's fans are giving positive review about this movie and they are extremely happy with the movie.
The Sarileru Neekevvaru started with the massive box office opening and managed to impress the audience. It is noted that Sarileru Neekevvaru shattered many previous box office records.