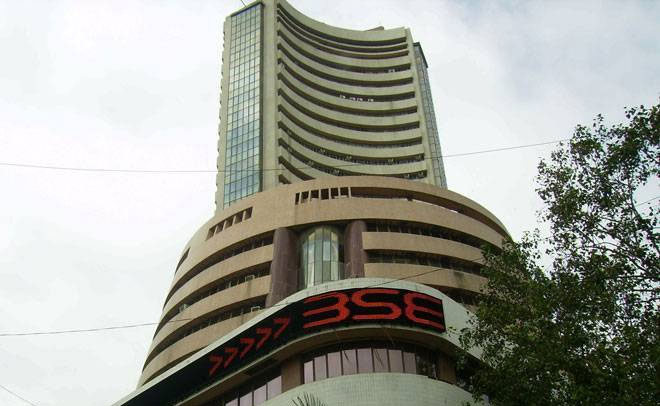 The domestic stock markets recouped early losses amid strong global cues by the afternoon session on Friday. The 30-share index of the Bombay Stock Exchange fell by 79.13 points, or 0.22 percent and closed at 35,158.55. The National Stock Exchange's Nifty also fell by 13.20 points or 0.12 percent and closed on 10,585.20 points. Gaining between 1.68 percent and 2.62 percent, Hindustan Petroleum, Yes Bank, Adani Ports, Bharti Infratel and Hero MotoCorp were the top Nifty gainers of Friday. While Bharti Airtel Pvt Ltd was the biggest percentage loser, with shares dropping as much as 5.7 percent after rating agency Moody's placed its credit rating on review for downgrade on Thursday, citing low levels of profitability and expectations of weak cash flow. In addition, shares of Infosys, TCS, Reliance, SBI, Tata Steel and ITC also declined to 2.15 percent.
According to some market analysts and shareholders, there is a decrease in the market between the signs of the weaknesses in the global markets. Local investors are waiting for the retail inflation data. Inflation figures for October are likely to come on Monday. While, after the reduction of taxes on fuel, retail inflation is likely to be expected to remain below in the next few week.
Share Market Today November 9, 2018
Aviation companies shares were in profits after the Crude oil prices touches a boom mark in Global level. Interlab Aviation and Spice Jet saw an increase of up to 3%, while the share of Hindustan Petroleum, Bharat Petroleum, and Oil India rose by 4.70 percent.
Due to weak global trends, the Indian stock market remained under pressure on Friday. Asian stock markets fell on Friday. The fall in American stock markets fell on the Asian markets. On the other hand, S & P and NASDAQ closed down on Thursday with slight moderation of 500. Energy stocks of the S & P were in sharp decline as American crude prices declined.
Due to the decline in the global market earlier this Friday, the Indian stock market started trading with Negative Sentiments on Friday. Sensex lost 200 points in early business. BSE's Sensex business started at 35258. Whereas, the previous trading day was closed at 35238 mark.